Careers
Work with the best manufacturer of large structures for aerospace. Explore opportunities at Brenner Aerostructures.
Discover Careers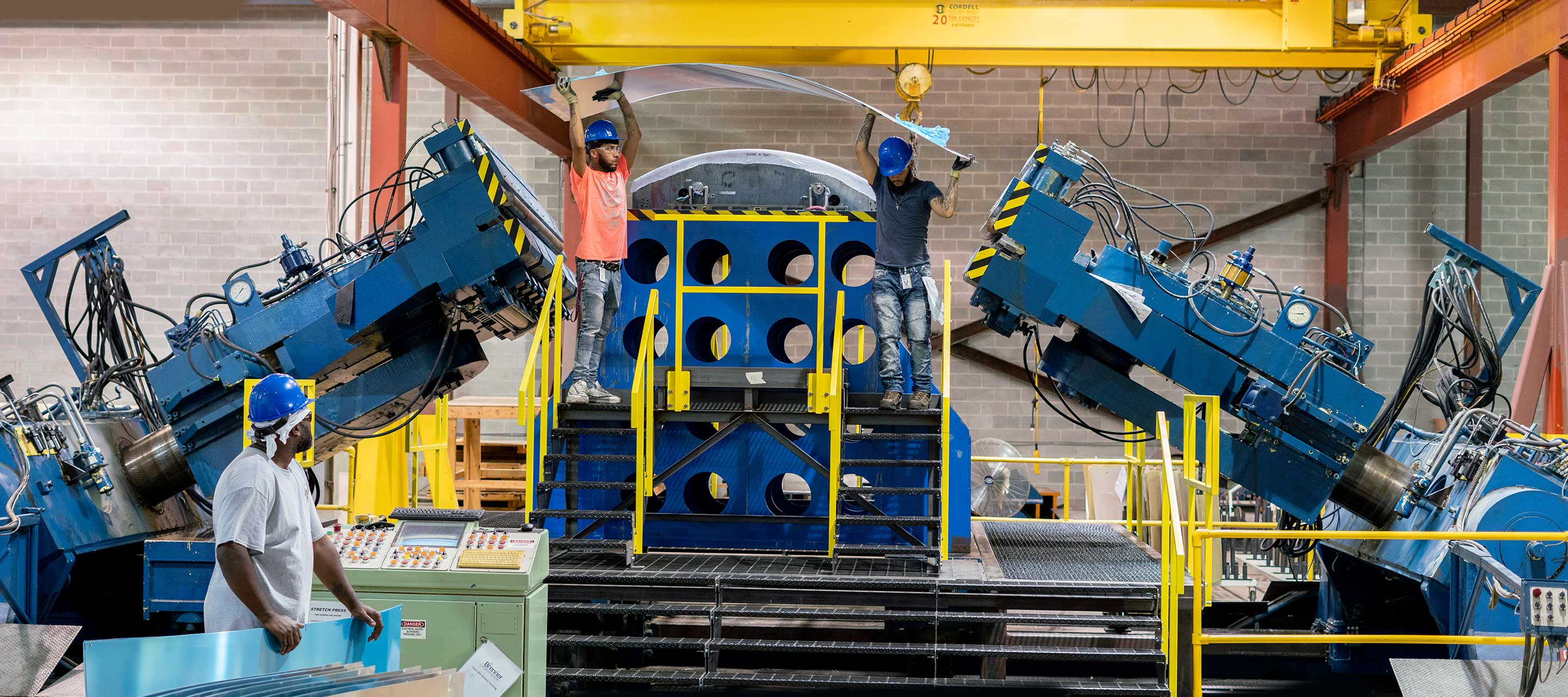 Brenner Capabilities
Brenner Aerostructures offers customers one of the premier metal-bonding facilities in the country, as well as key capabilities including stretch forming, laser scribing and start-to-finish part design.
Capabilities
Contact Brenner
Bring your business into peak formation with Brenner.
Contact